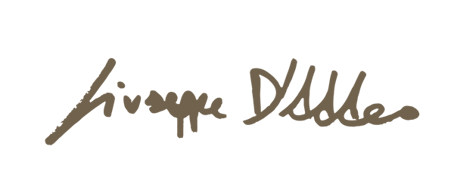 Born in heat of the summer of 1980 in Avellino, a small and quiet city nestled among the hills of the south of Italy, Giuseppe Daddeo has since then gone far, across the paths of the world, following his very early vision of a life without borders and a mind open to wide possibilities and challenging experimentation.
He studied economics of arts and culture across Milan, Italy, and Richmond, Virginia, USA, while working on his own creations since an early age (he wrote his first book when he was just 17 years old, and soon after his first collection of short stories at 19; at the age of 20, his first mature work of poems was ready to go). He worked during and after his studies in the show business, in theaters, in the live music entertainment world, in the management and development of concepts and start-ups of live and multimedia performances.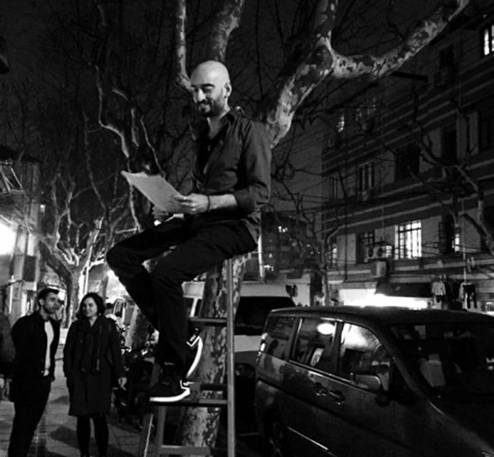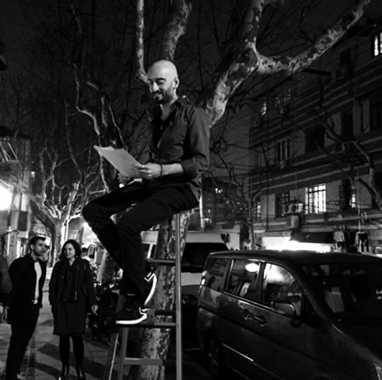 Not only, he got busy with engineering and high tech firms operating between Europe and Asia, having decided that a well fulfilled artist must first dispose of a stable economical basis from which to start off: a lesson hard learnt from his parents. At an early age, poems don't financially support an artist, and that's a fact. His experience of the artistic life is indeed not the common one: yet with no regrets, Giuseppe has gone through the most disparate adventures and professions, in order to build up that security which nowadays allows him to experiment in his art freely and with no conditions.
Giuseppe has since long been living in Asia (where he flew at the age of 25), moved by his thirst for new challenges and discoveries, settling initially in the bustling city of Shanghai, and then travelling and working between China, Hong Kong, Taiwan, Korea, Singapore, Japan, Thailand and Indonesia.
Fluent in Mandarin, experienced into the modern Asian economy, an active environmentalist and a lover of oceans, a certified dive master, and a studying-to-become yoga teacher, Giuseppe has been many things, but one thing the most: a profound poet.
The poet has been working on many artistic projects while also dedicated to his own work.
A Shanghai Poetry Magazine (ASPZ), the leading international poetry and visual arts magazine in China, was founded and is directed by him. You can read more about it on this website under "ASPZ Magazine".
A renowned Shanghai event for creative self-expression, VOM, was co-founded by Giuseppe, and it is hosted on stage by him.
As Creative Director of REVERIES, a show event devoted to performance arts mixed with poetry, he has been instrumental to the show's success, while also hosting and performing in it.
Plus much more...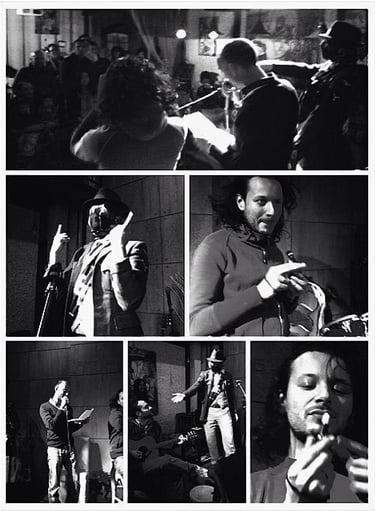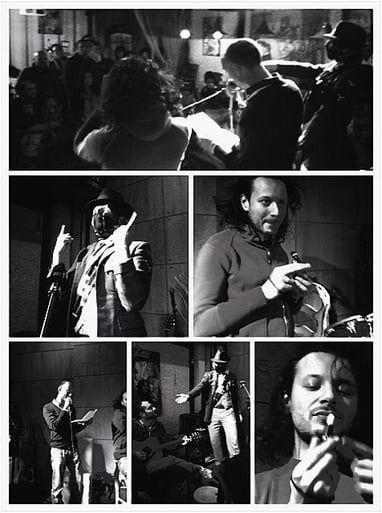 His poetry is visionary, ahead of times and tastes: in his very own terms, Giuseppe blends appearance and meaning with equal force; he creates a visual experience of words, a universe in which blank spaces are as much important as written ones; he uses the decisive power of the most influential instrument of human kind, language, and blends it with the most actual of tools, visualization, to generate works of stunning impact (in which he often enjoys to cooperate with visual artists of his choice).
Delicate and muscular at the same time, his style is as refreshing as it's needed in the exciting society we live in.
All the rest, is just up to the reader...